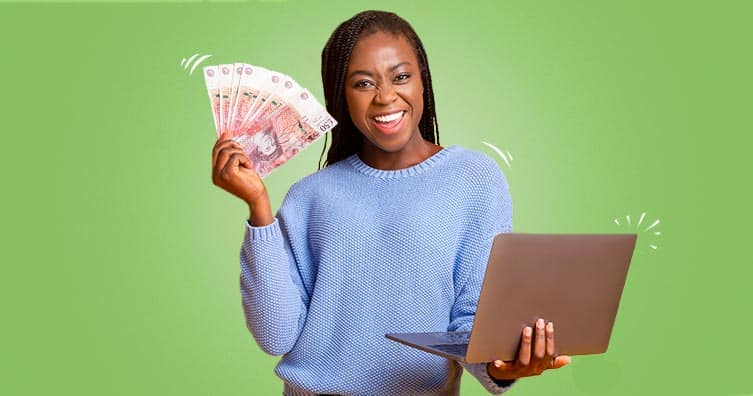 Money with a Website is not a new concept, and people have been making a lot with websites. Facebook, YouTube, and other big companies were also started as a website.
However, it would help if you were not a brilliant-minded genius to create a website to earn some extra pocket money or a fortune or for a living.
Money with a Website, earn with your coding skills!
1. Creating a Membership Site or Premium Content:
You can build a blog website and upload some content. Once you start gaining some web traffic, turn some of the content into pay-for-consumption content. This way, after some time, you can turn your blog into a Membership Site and post premium content.
2. Doing Product Reviews:
You can also create a blog website for uploading product reviews with good content writing skills and grammar skills. This way, you can also promote some companies or a product and show ads related to the content or the products you are reviewing.
3. eCommerce:
Moreover, you can even create an eCommerce site and work with a third-party delivery system. This way, you can sell your digital or physical items quickly via people going through your eCommerce website. You will also need to learn some marketing skills to promote your own business for more capital gains.
4. Affiliate Marketing:
Likewise, you can build a website to upload any content, depending on the niche, promote, or post referral or affiliate links. From this, you will earn some commission because the third company had some sales from YOUR audience because of  YOU. In this way, you can also make from showing ads (Google Ads) along with the promotion of the product.
5. Live Training and Workshops:
Similarly, you can conduct live classes and training sessions on subjects you are good at, like React for Android, Python for Web Development, Java for Machine Learning, and many more. You can also search for sponsors, and in return, you can promote them in classes in ways like displaying their logo in the designs you create for marketing and many more.
Bonus point: Writing tutorial blogs and promoting ads.
So, I can earn money with a website in these many ways. But, how can I create a website first? Don't worry; we've got you covered. Just contact Nest Nepal, and they will find someone that can make a website for you, register a domain according to your interest and choose the web hosting plan according to the website you are looking for.
What is Shared Hosting: TOP 5 things you SHOULD know about it
If you want to learn more about web hosting, you can read this blog: https://nestnepal.com/web-hosting-and-domain/.
You can contact the following links for a personal consultation regarding web hosting and domain registration: https://facebook.com/nestnepal.