Shared Hosting is a web hosting plan that allows hosting more than one website on the same server.
What is Shared Hosting?
A web hosting plan that allows a client to host more than one website on the same server.
When you type the URL on the search bar of a web browser, the web browser searches for the server where the website with the domain is hosted. When the server is spotted, it sends an HTTP request to the server so that the website can be seen. This hosting service has the same case, but HTTP requests for more than one website are sent to the same server.
Think of the server as a train with many sections. The sections are the websites. All the units are connected to the same train. However, all the teams have different stops. So, even though all the people on board the train (The users of the website) are using the same train, their destination is different from one another.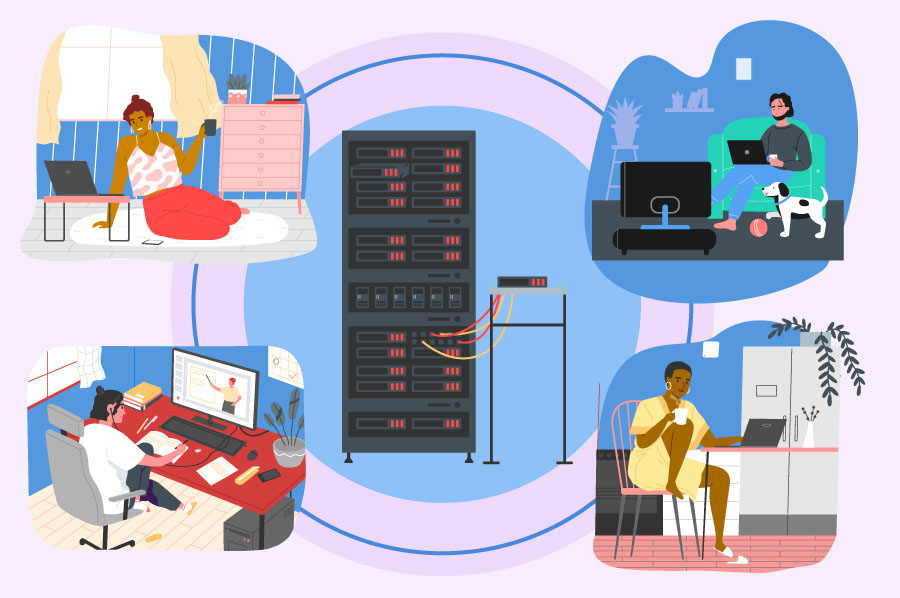 Why is to consider this hosting service used?
Cost-Effective: This service will help you save money as you will not have to pay thousands of Rupees for a cPanel license because many users use the same claim. This hosting service is also beneficial for students.
Numerous Domain Hosting: You can also host more than one website with different domains on the same server, suitable for students and developers.
Easy Management and Scaling
No requirement of technical expertise: Since it is very similar to other plans, there will be no need for technical knowledge to conduct a task.
Some general limitations of this hosting service:
Speed Issues: This is because most of the time, the CPU, RAM, and speed will be slower. Moreover, suppose the website has excellent web traffic. In that case, this will cause more problems because the server resources will be imprudent usage. Another reason is that the websites have the same IP address.
Long time to fix server-related problems: There will be longer time taken for the maintenance of the server too.
Server Crash: Since the server is running more than one website, which can avoid crashes with good server specifications.
Security: Since more than one website has the same IP Address, there can be security issues too.
What is Shared Hosting Service most suitable for usage?
eCommerce Websites
WordPress users
Web Development beginners
Blogs
News Websites
Best Shared Hosting Provider with Zero limitations:
Nest Nepal is by far the best web hosting provider with very few reported rules. We provide the best value of shared hosting for the money paid.
If you want to learn more about web hosting, you can read this blog: https://nestnepal.com/web-hosting-and-domain/.
You can contact the following links for a personal consultation regarding web hosting and domain registration: https://facebook.com/nestnepal.