Spam Email Issue is a widespread problem for someone who uses the Internet and registers at many places with the same email. Spam email is a type of email that is sent to many people at the same time. This type of email is also known as junk email.
Reasons for Spam Email Issue:
Not setting up authentication properly
Inaccurate or missing sender information
Use words and punctuations that trigger the spam filter (lots of exclamation, all caps, etc.)
The Reciever has marked you as spam.

How spam emails can affect your business:
Employees will face difficulty in maintaining productivity
There might be threats of Phishing Attacks.
Threats of Malware from images and videos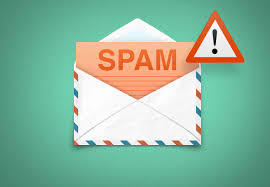 Solutions to avoid your emails being marked spam:
Make sure you don't link to any suspicious or misleading links

Sometimes, even if the website is legit, the spam filter finds a red flag like your website has malware or your domain is similar to another spammy domain. If the link displayed is "http://nestnepalblog.bhawesh.me", but the link is "https://ankurgajurel.com.np," then the spam filter is again triggered because the actual link might not be the intended link to go to by the recipient.

Use Email Testers to check for issues with your email

You can use services like mail-tester.com to check for problems in your email. This website will give your email a score, and the greater the score, the better the email is. This is always recommended to be on the safe side.

Use a dedicated email service provider for sending emails to your clients

The best email service provider tries their best to avoid spammers from using their platform because of which your email is less likely to trigger the spam filter. This is because the spam filter will check any other spam complaints about emails sent from the same IP address. Use platforms like ProtonMail, Zoho Mail, Outlook, etc.

Ask the recipients to whitelist your email.

The ESP ensures that the emails sent from an email from the "Contact List" are not marked spam. So, if you ask the subscribers to whitelist your email, then the messages you send will not be kept spam next time.

Proofread your emails

When your emails sound like it was written in a hurry. If there are small typos, they will not be a problem. However, if there are several typos, grammatical errors and the language is not that good, then there is a huge risk that the emails will be flagged spam. Since this can be a huge problem, you need to be careful about this. If you are not confident enough about your grammar, you can hire someone to proofread your emails.

Add a clear button or clear steps to unsubscribe

Try making it easy for your subscribers to unsubscribe. This might sound unreasonable but this will make it easy for your business to not make your emails flagged spam. Keeping a unsubscribe link on the footer of the email is the best approach. This way, there are fewer chances that your subscribers will click on the button by mistake when you keep it someplace else.
If you want to learn more about web hosting and domain registration, check this blog out: http://nestnepalblog.bhawesh.me/blog/web-hosting-and-domain/
You can also follow us on Facebook: https://facebook.com/nestnepalofficial
(Visited 117 times, 1 visits today)
Last modified: November 20, 2021